Advancing forward with hope and confidence on Emirati Women's Day by Dr Raja Al Gurg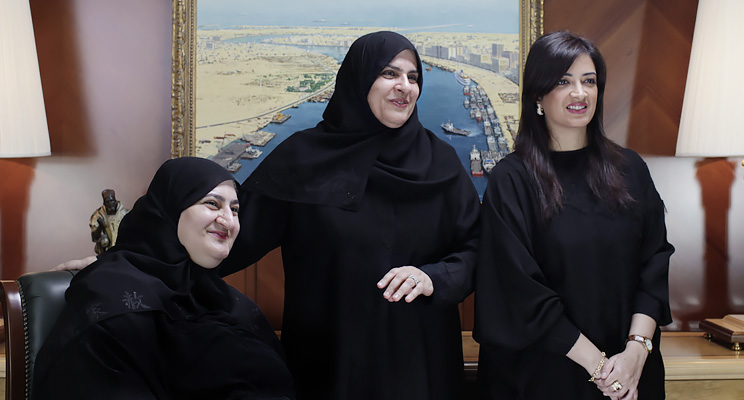 As we celebrate Emirati Women's Day in the year of UAE's Golden Jubilee and Expo2020, it is the perfect opportunity to reflect on the stellar role that our nation's women have played in its progress.
Female empowerment has been a key focus globally over recent years. UAE's leadership have shown great foresight — pioneering gender equality across the region with a series of initiatives and policies. Simultaneously, women have been equal partners in the rapid progress and success of this young, progressive country. From taking the lead in societal development, to an inherent open-mindedness to embrace new technologies, Emirati women serve in key roles across industries and sectors, driving progress and diversification.
Historical strides
I have personally witnessed the evolution of Emirati women in business. I remember a period back in the 1970s when professional opportunities for women were limited — career paths predominantly centered on teaching and medicine. Fast forward to today and the options are limitless. Women account for 80% of the scientific team working on the Emirates Mars Mission programme, and 50% of positions on the Federal National Council are occupied by elected women.
When I think of Emirati women, the image that comes to mind is a person with strong character, who is consistent, has more to her than meets the eye, with a variety of interests outside and within her home and family. It would be right to define our generation and the present one as true 'women of substance.'
As I reflect and reminisce, I firmly believe that Emirati women, especially the younger generation, can be the real change makers of the future. Young women today have many more opportunities to choose their own life path. But, I believe rewards come to those who have a clear understanding of their priorities. True success and fulfillment, is beyond material pursuits. Choose well and the gains will be long term.
Looking ahead: the next 50 years
As we celebrate our country's 50th anniversary with pride and look ahead to the next 50 years with hope and optimism, it is important to remember the path created by those before us which make today possible.
By living in the present, looking towards the future and learning from our past, we will continue to form the cornerstone of societal evolution as equal partners of progress for the next 50 years and beyond.
On Emirati Women's Day, the theme 'Women: Ambitions & Inspiration for Next 50 Years' is a call to each one of us to celebrate our nation and continue to charter new paths that override stereotypes.