Charity cancer hospital underscores UAE's philanthropic vision by Dr Raja Al Gurg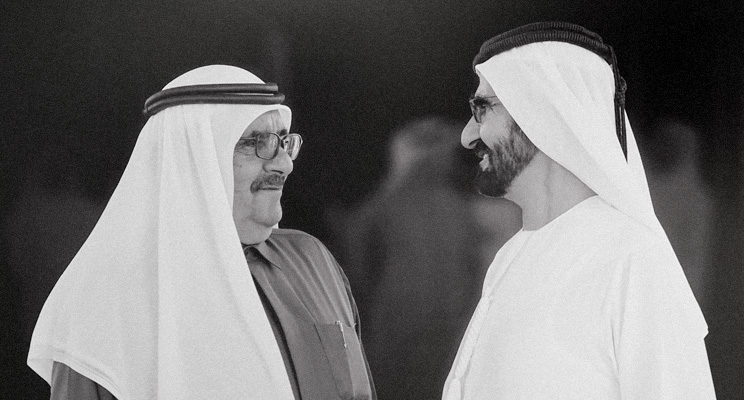 The UAE is a visionary nation with philanthropy deeply rooted in its DNA. Our nation has created a culture of giving that is unmatched in the Middle East. As the world's leading aid donor, the UAE is home to some of the most charitable individuals and organisations. UAE's charitable initiatives are focused on collective action for change with an emphasis on the most pressing social and environmental issues.
It keeping with this national character, Al Jalila Foundation, a not-forprofit organisation, works with a wide network of partners to deliver innovative treatment, education and research programmes that support UAE's National Health agenda. Al Jalila Foundation plans to establish the UAE's first cancer charity hospice – the Hamdan Bin Rashid Cancer Charity Hospital. The hospital will be a comprehensive state-of-the-art prevention and treatment facility when it opens its doors to patients in 2024.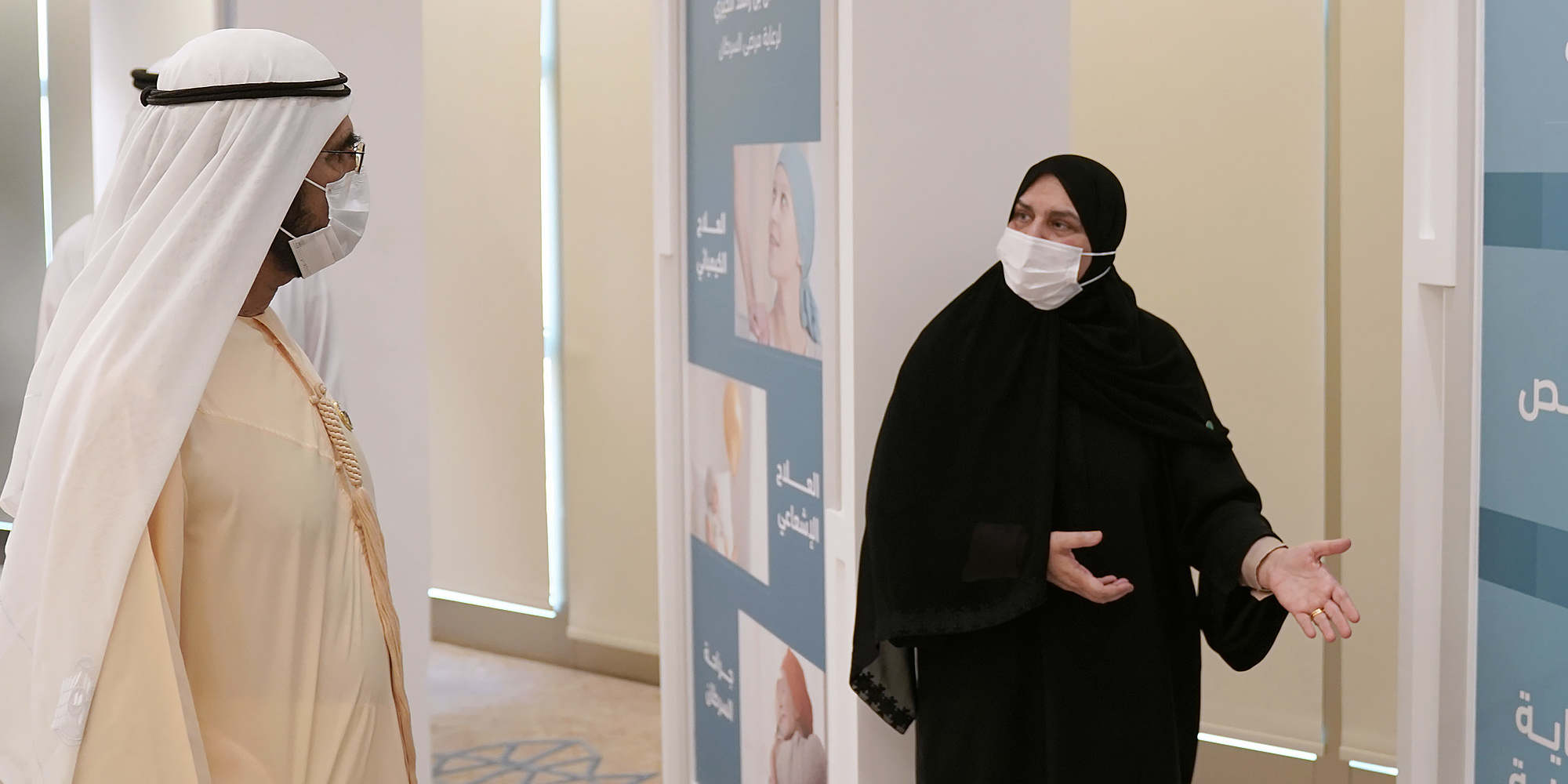 As chair of the Al Jalila Foundation Board of Directors, it is an immense privilege to work on this transformative project, which will provide much needed assistance to those in need. Through this and similar such initiatives, we are dedicated to making lasting and significant healthcare contributions that can transform lives.
While the hospital will offer genuine hope for many in the coming years, it is important to recognise the unique vision which has made this project a reality. The name of the hospital perfectly embodies its philanthropic spirit, paying tribute to the late Sheikh Hamdan bin Rashid Al Maktoum, former deputy ruler of Dubai. We are proud to honour Sheikh Hamdan's lifetime of service to the nation and his extraordinary commitment to philanthropy, which continues to touch millions of lives in the UAE and around the world.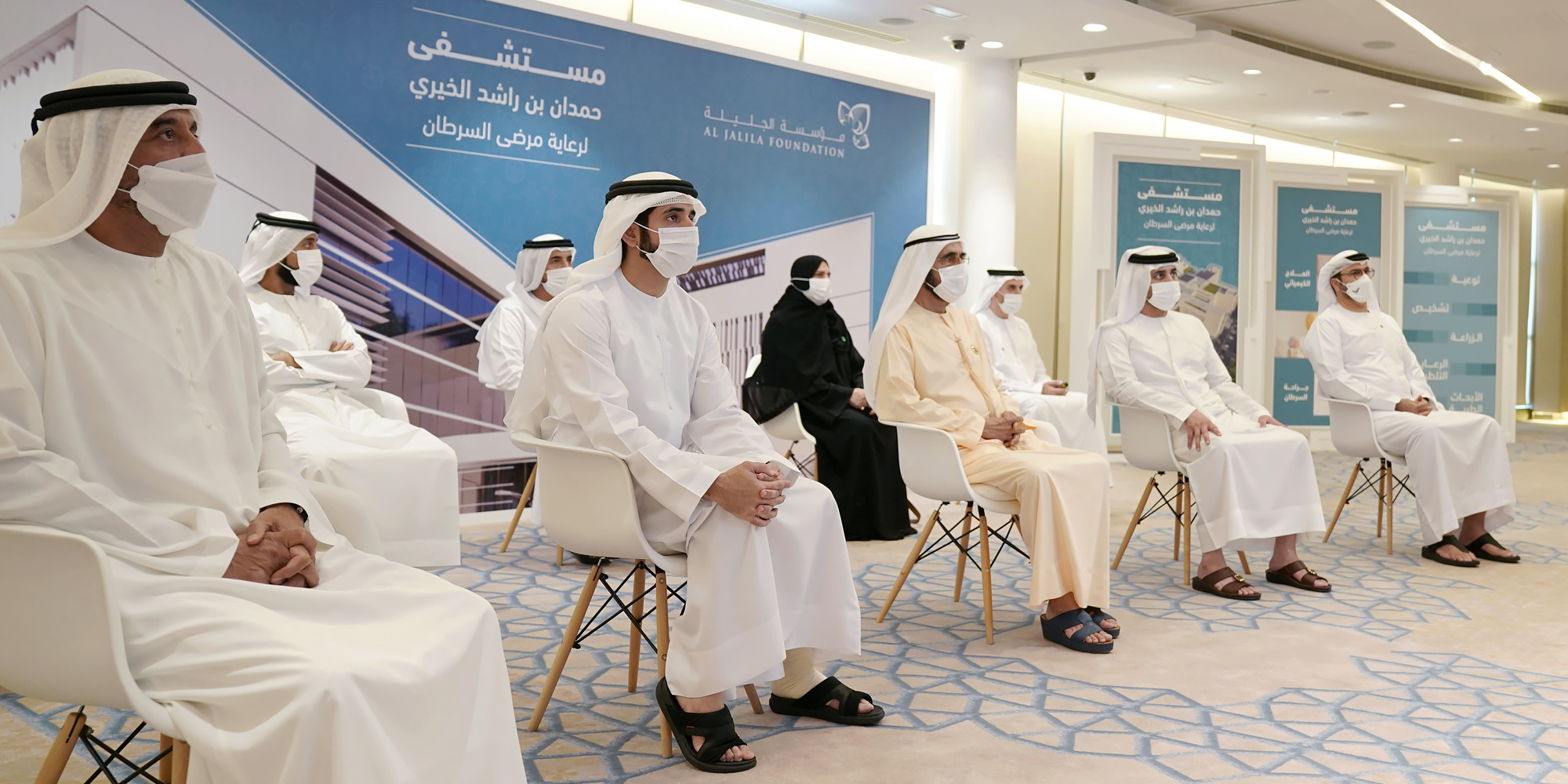 The essence of UAE's philanthropic spirit is also embodied by many citizens, residents and businesses who are making significant contributions to reach the AED 750 million fundraising target for the region's first charity medical facility. Just four months after the announcement of the hospital, Al Jalila Foundation has already raised AED 330 million through generous donations from philanthropists, government and non-government organisations, UAE businesses and corporates.
The proposed 250-bed hospital, will have the capacity to treat 30,000 patients a year through vital services ranging from prevention, diagnosis, treatment and palliative care. This is an important milestone in Dubai's ongoing healthcare journey.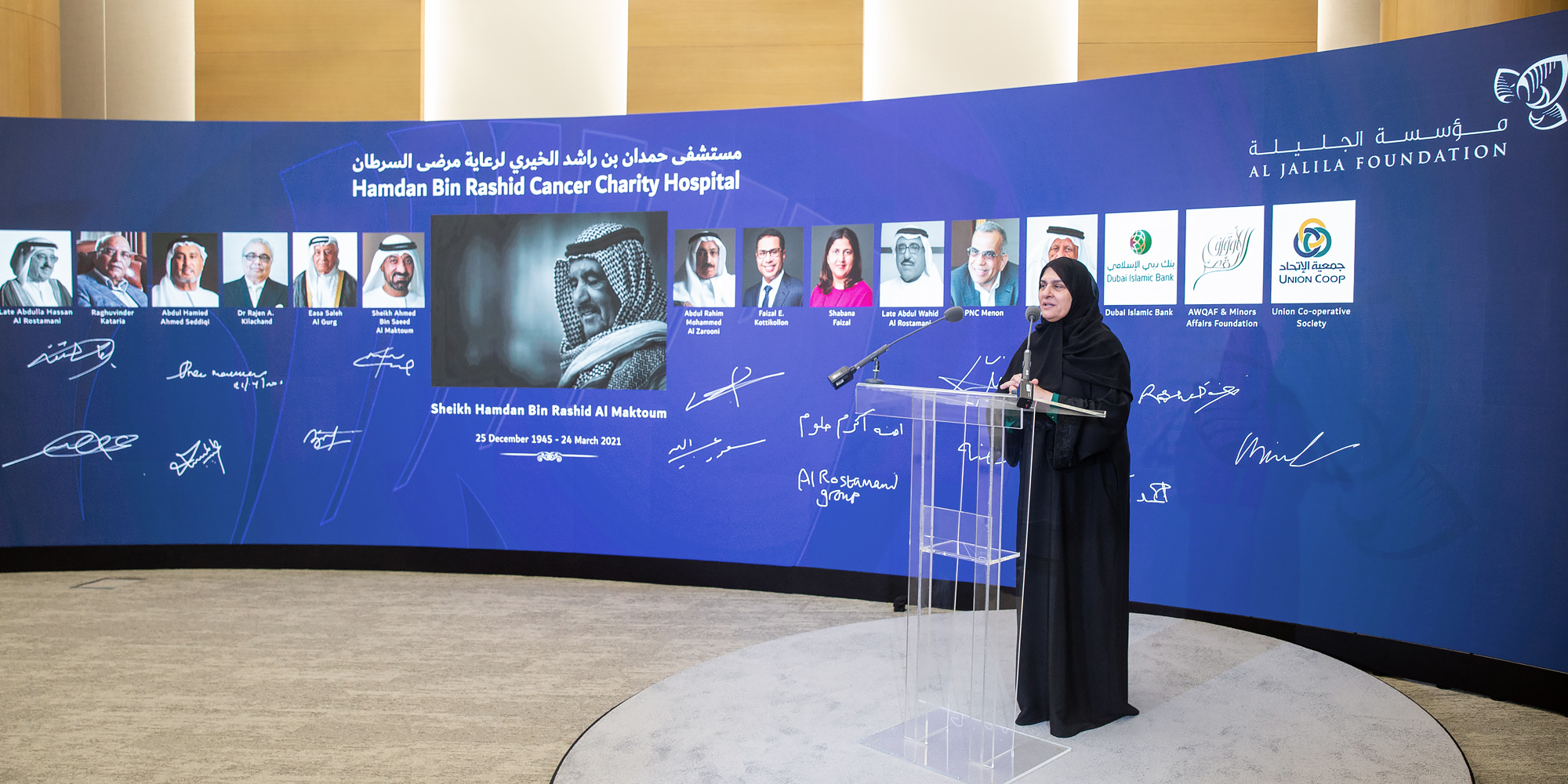 In the UAE, cancer remains a leading cause of death and approximately 4,500 new cases are reported every year. According to the WHO, cancer is responsible for around 10 million deaths per year worldwide, with late-stage presentation and lack of access to diagnosis and treatment common among the most vulnerable in society.
At the hospital, cancer patients will be accepted from anywhere in the United Arab Emirates. World-class medical services will be provided free of charge or at highly subsidised rates. With the annual cost for recurring cancer treatment estimated at a minimum of AED 400,000, Hamdan Bin Rashid Cancer Charity Hospital will significantly negate the financial burden on a patient's family and caregivers.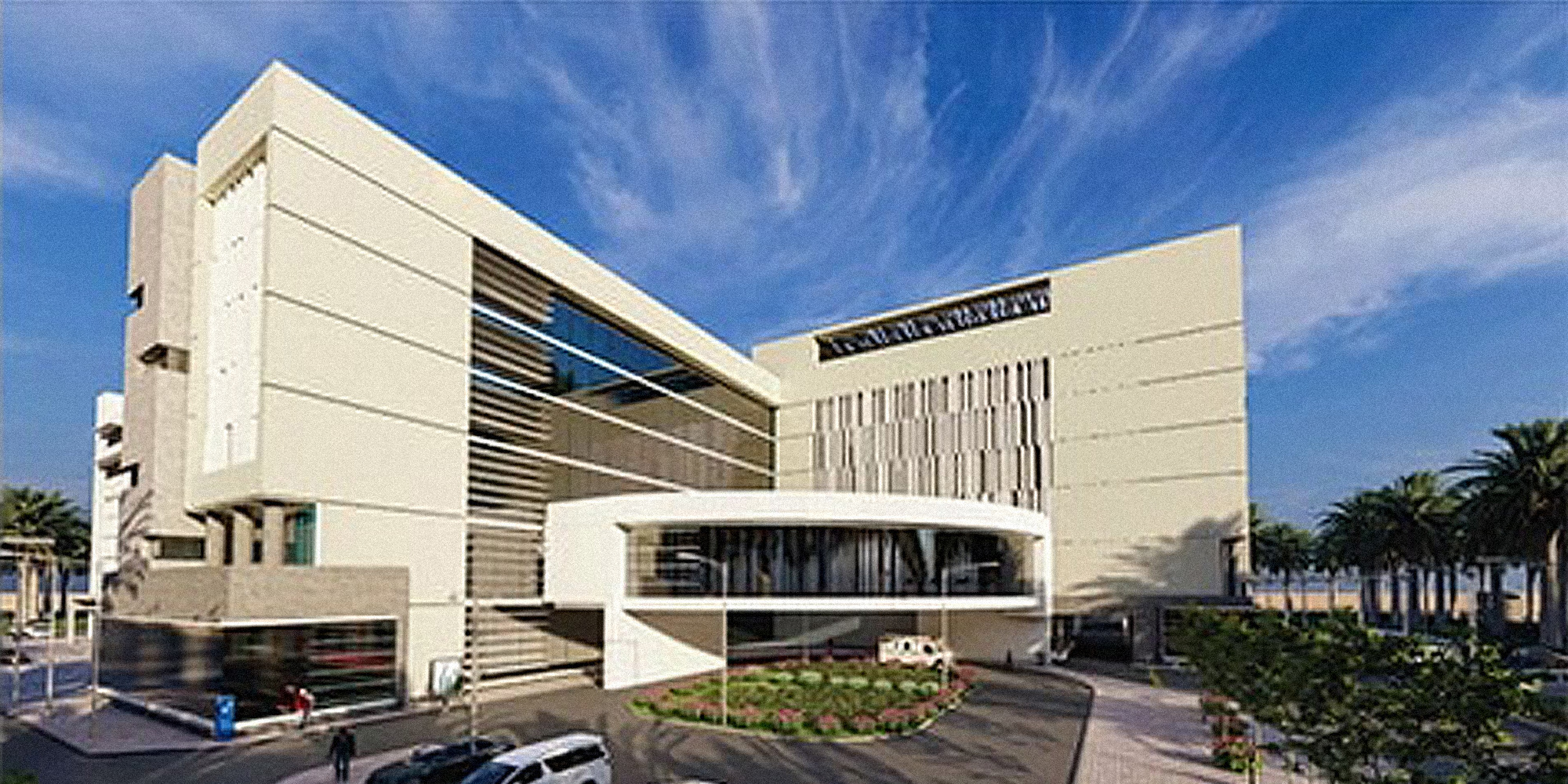 When complete, Hamdan Bin Rashid Cancer Charity Hospital will also carry out important work in the field of cancer research, working with the Mohammed Bin Rashid Medical Research Institute to advance Al Jalila Foundation's mission and pave the way for treatment breakthroughs.
When someone is diagnosed with cancer, we often talk of the 'fight' they find themselves in. As a major and positive turning point in the UAE's cancer fight, Hamdan Bin Rashid Cancer Charity Hospital will provide world-class medical care besides emotional and financial support to patients and their caregivers.