Empowering women and creating real change in the boardroom by Dr Raja Al Gurg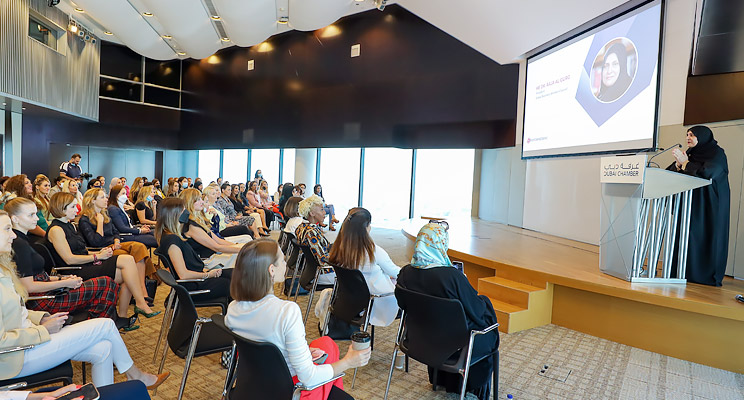 Sheikh Zayed bin Sultan Al Nahyan, the founding father of the UAE, once said: "I am a supporter of women. I say this to emphasise the right of women to work and to participate in the building of their country."
Even before the unification of the Emirates in 1971, and certainly during the nation's first 50 years, women have always played an important role in UAE society. For decades of our country's history and centuries before that, generations of women in this region have worked hard and carried immense responsibility to family and society.
Back when pearl diving was our main industry, when men left for months on end to work at sea, the resourceful and resilient women of the region were responsible for the welfare of the entire family; this is no small feat when times were challenging, and resources were scarce. Consequently, I believe resilience and fortitude are ingrained in the DNA of women in the Gulf.
Despite misconceptions in certain corners of the world, UAE's women have always been treated with respect — both for their actions, and their role in society. It is this legacy that has shaped the role women can take as our nation moves forward.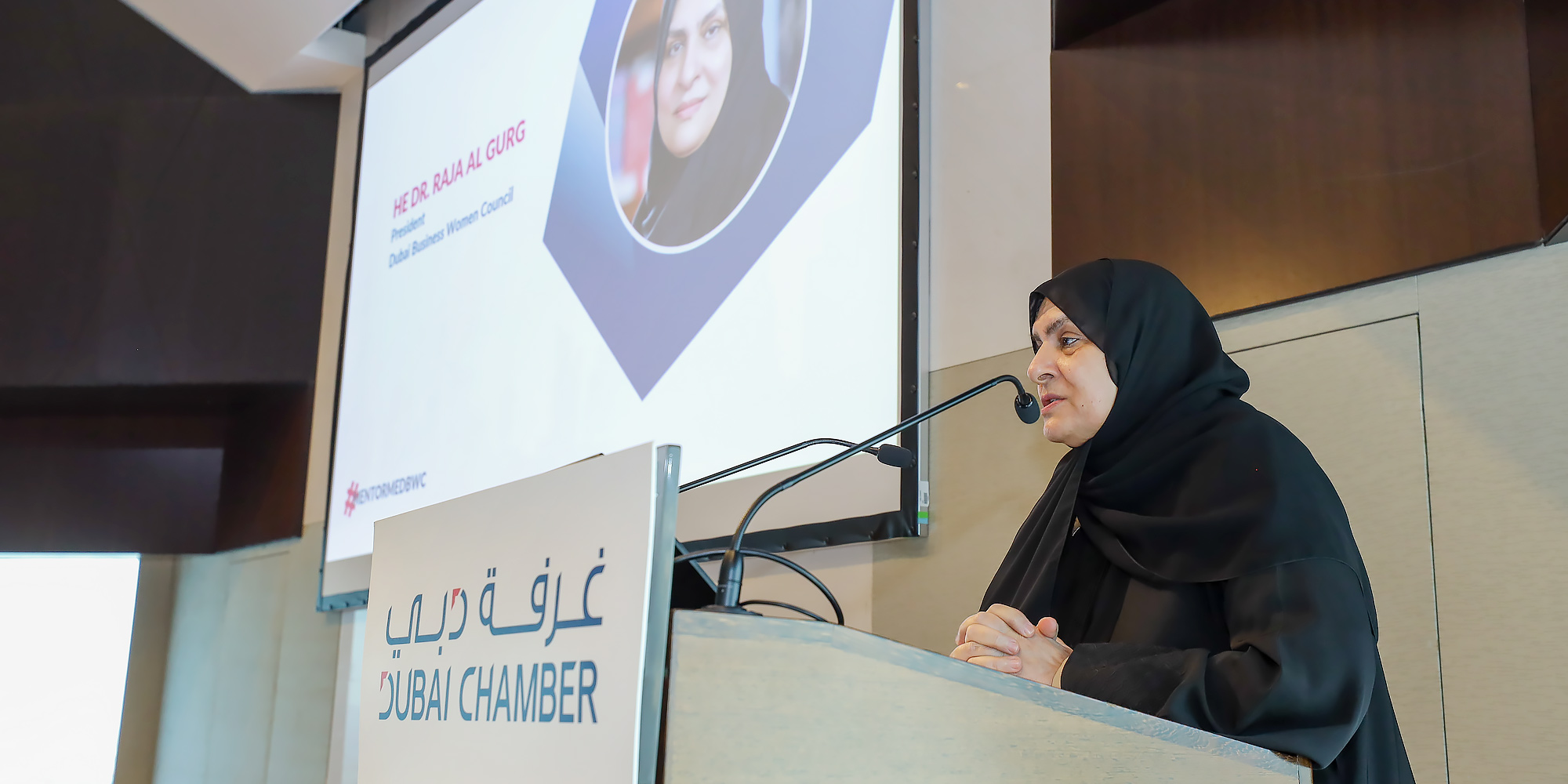 The Dubai Business Women Council (DBWC) is a perfect example of the infrastructure in place as Dubai and the UAE create an enabling and supportive ecosystem to nurture female talent. Formed in March 2002 under the auspices of Dubai Chamber, DBWC has one simple mission: to encourage businesswomen in Dubai and help contribute to the national economy.
For nearly 20 years, DBWC has been instrumental in the personal and professional development of businesswomen in the emirate. The Council encourages women to play an active role in building the country and stimulating sustainable development.
As Vice Chair and Managing Director of the Easa Saleh Al Gurg Group, I was fortunate to be given the opportunity as I learned the running of a family business under the tutelage of my father. His counsel and insights have helped shaped me and my own brand of leadership.
This experience and my own journey has nurtured unique insights into how we can support women, and what successful women bring to the leadership table.
As president of the DBWC, it is my mission to ensure that relevant platforms and initiatives are offered to the emirate's businesswomen. One way we are enabling women is through our mentorship program. The initiative pair industry experts representing multinationals, SME enterprises and government entities with DBWC members for a unique one-on-one relationship to better develop their business skills and careers. I know from personal experience how important it is to have a sounding board and the benefit of another's wisdom.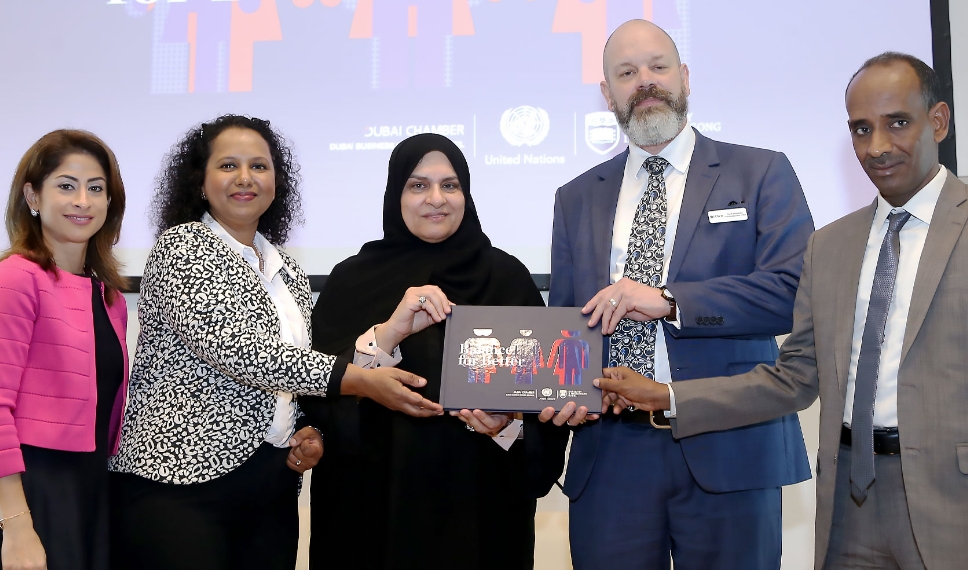 At DWBC we also understand the importance of role models. Our Women in Leadership Seminar Series, run in collaboration with the University of Wollongong in Dubai and UNDP (United Nations Development Programme), offers a highly engaging platform for the region's eminent businesswomen to share success stories and leadership narratives.
This important series creates further awareness of successful regional businesswomen, with encouragement and guidance for others to follow. The initiative helps promote and sustain positive change and gender equality in the workplace, which is imperative in every forward-thinking nation.
While these platforms empower women, our Gender Balance Best Practices Forums offer a roadmap for regional businesses. The Forums are working labs, providing invaluable insights into the private and public sector's initiatives on gender parity progress through creating inclusive organisational cultures to create rewarding business solutions.
DBWC also imbibes the spirit of entrepreneurship that is constantly encouraged in Dubai. Diverse entrepreneurship initiatives including the #SheLeads Accelerator Programme, the Ro'Ya Entrepreneurship Programme, and more, serve to drive entrepreneurship to further transform business culture and enable women to take more prominent roles.
Recent studies by leading business schools, universities as well as McKinsey and Deloitte have found that companies with women in senior positions and board roles have an advantage. The growing female presence in corporate boardrooms is ushering in greater innovation to business strategy, with diversity giving businesses different perspectives to challenge old ways.
By providing a steady stream of worthy, boardroom-ready female leaders, DBWC is championing the progress of women and ensuring that businesses embrace diversity. The Council is also partnering the nation in its efforts towards gender parity. This will ensure women can fully engage in creating the building blocks of the UAE for the next fifty years — exactly as our founding father intended.