Enhancing UAE talents' participation in the private sector can unlock new growth strategies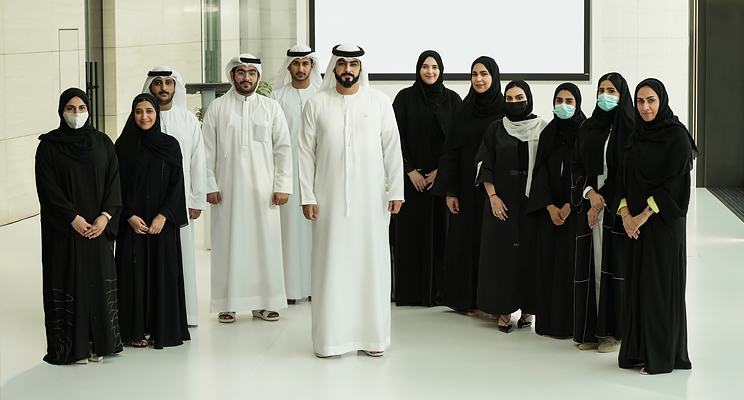 The new UAE Federal Labour Law that requires private sector companies with 50 or more employees to increase their Emirati workforce by two per cent a year and reach 10 per cent by 2026, is aimed at delivering 75,000 new private sector jobs for nationals by 2025. The law represents a major refocus for the sector and is a welcome opportunity to demonstrate commitment, motivate talented Emirati graduates and unlock new growth strategies for businesses.
The Government is committed to more Emirati involvement in the private sector and its NAFIS programme of incentives, including career counselling, and salary and pension subsidies, is creating a sturdy bridge between Emirati job seekers and private sector employers. These enable us to better attract, develop and retain young nationals.
The Easa Saleh Al Gurg Group have long been committed to the Emiratisation process and support the UAE Government for implementing exceptional platforms to support the country's nationals in the workplace. Our own Group Emiratisation drive has been positively impacted with this support.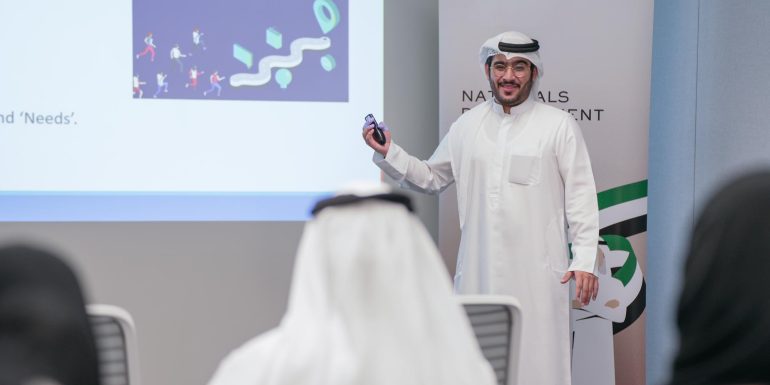 Hiring Emirati graduates is the first step in a sustained effort by the business community to enhance the contribution of local talent in the workplace. Companies need to focus on incentives, training opportunities and mentoring to get the best out of a new generation of well-educated, ambitious and talented Emiratis. These recruits' can also bring diverse perspectives and fresh learnings, that can prove beneficial to businesses looking to enlarge their footprint in the UAE and the wider region.
Within ESAG, we have adopted the new Government policies on salary support, pension and child allowance, all of which have made private-sector employment more appealing to Emiratis. We have created an inhouse National Development Programme, which exemplifies our core principles of providing professional developmental pathways and supporting the next generation of Emirati talent.
As with all our initiatives, this programme was curated to fit the aspirations of young, committed individuals ready to explore their strengths, gain the skills and practical abilities that can see them excel in the private sector. Our Emirati recruits are provided the foundational skills required by our businesses, as well as on-the-job experience where they learn from dedicated mentors, internal experts, and senior colleagues.
These graduates work across various Group verticals, spanning a range of business functions, including finance, interior design, retail operations, sales, and production, providing a range of skills and knowledge. Our roadmap also includes assessments, and feedback from the graduates. By undertaking role plays with subject matter experts and mentors, we ensure they interact with members of our leadership team, which in turn will assist their professional journey.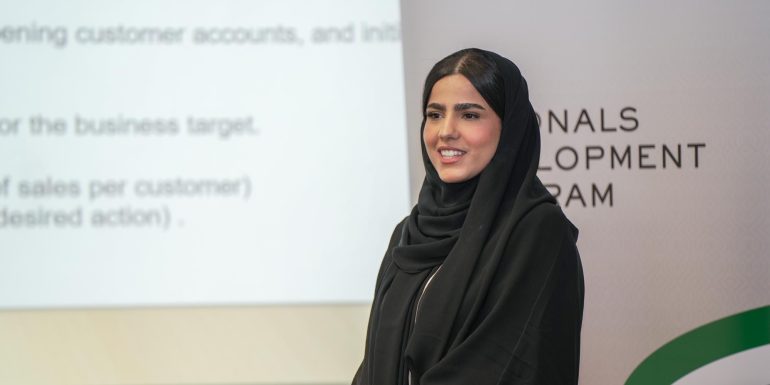 As a Group, we met our 2022 Emiratisation targets and have enhanced the goals for 2023. We hire fresh graduates through collaboration with top educational institutes such as Ajman University, the Higher Colleges of Technology, the American University of Sharjah and Zayed University, as well as the Sharjah Federal HR Authority. These collaborative efforts ensure that educational institutions can support their Emirati talent as they move into the workplace.
The new Emiratisation guidelines encourages businesses to take a better look at training and personnel development schemes. The reality is clear: young, talented Emiratis will be in higher demand than ever and will have more opportunities open to them. They will select whom to work for and with – most likely the private sector companies that provide them with career advancement paths aligned with their goals.
It is important to keep in mind that nationalization is not about numbers. It is about education and expertise that provide the skills to deliver efficient work in the private and the government sector. As businesses we need to offer our young UAE graduates the means to explore and excel, as they work towards their life goals.